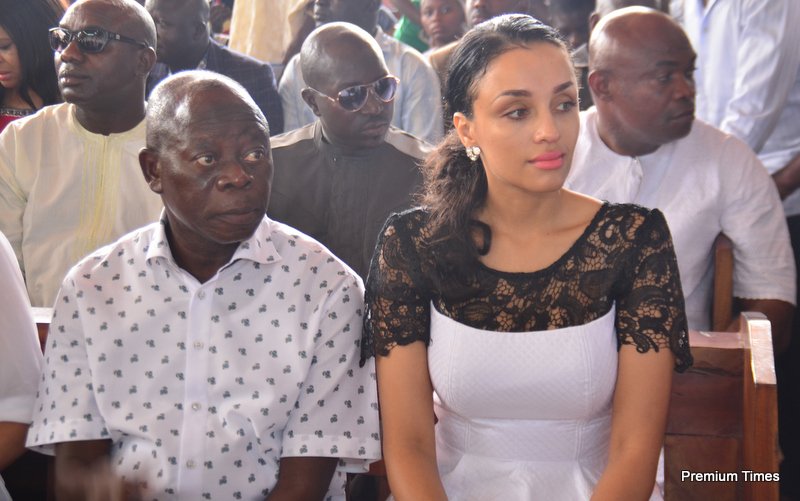 A few days ago, Naija.com and other media houses published reports claiming that Lara Oshiomole, the wife of Edo state governor Adams Oshiomole, filed for divorce from her husband just months after their wedding, but Mrs Oshiomole's spokesperson has released a statement refuting that claim.
The reports claimed Mrs Oshiomole was filing for divorce because her husband is too fetishistic, but the Executive Director, Media and Public Affairs, Governor's Office, John Mayaki, has described the publication as "warped imaginations of the purveyor of lies."
"The rumour mongers are well advised to find more productive engagements to deploy their energies rather than market inanities about public personalities all in their bid to sell their medium. Which Court of Law was the alleged divorce initiated and to whom was it served? Which country, state, municipal or county, if any, is the Court situated? And when was the action/suit filed? Of course the writers didn't bother to inform their readers. The truth however is that the answers only exist in the warped imagination of the purveyors of the lies."
The couple got married in Edo State in May 2015.
(adsbygoogle = window.adsbygoogle || []).push({});